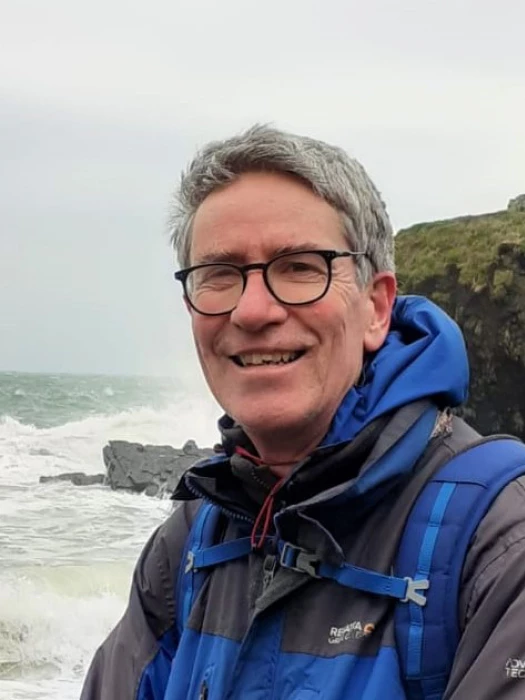 Stephen has offered ministry in Britain as detached youth worker, pastoral worker and Methodist Minister. He has worked in Bromsgrove, Consett, Hull, Bradford, Birmingham (including chaplaincy at the NEC Group) and is currently in Coventry. For several years, Stephen offered industrial chaplaincy alongside his work with church congregations. He helped establish a regional anti-trafficking network to work against exploitation and abuse and he remains committed to seeing people's potential fulfilled inside and beyond the church, especially amongst those who are vulnerable or living in challenging circumstances.
Stephen says that he believes prayer, reflective and focused on God, is at the heart of his most effective ministry though he is not always as attentive to this as he would like to be.He goes on to say, "I believe it is not only in strengths that ministry is realised, but also in weaknesses, and I have plenty of those! At the heart of my vocation is Christ who commanded us: Love God and Love your neighbour as yourself. In relation to this, I find myself concerned with the causes of distress in our communities. How can we be so present in this world that generosity, tenderness, forgiveness and love are fully expressed in global, national, regional and local contexts? I feel what I might call a "prophetic energy" in relation to this."
Stephen's first degree was in Psychology (BSc), he met his wife at the Taizé community where they were both volunteers. They have two grown up children. He studied theology at the Queens Foundation and has researched early Protestant Mission amongst native American people. He speaks some French and enjoys cycling and walking.