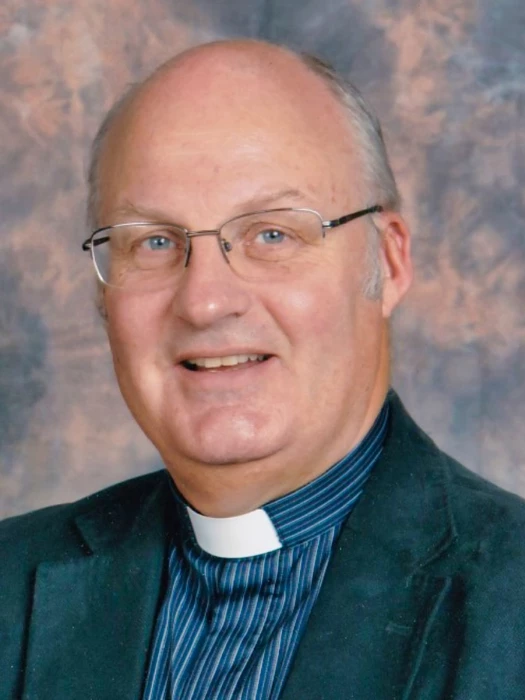 I attended our local Methodist Church from the age of four, loving every moment I was there. At the age of eleven I joined the newly formed company of The Boys' Brigade (4th Exeter). It was at my first camp that I was converted and surrendered my heart to Christ. The BB Captain took me under his care and with his support I began taking BB Bible Classes and preached my first sermon at the age of 14.
At 18 I spent two wonderful years at Cliff College – my life completely changed. I still say that they were the best years of my life. I trained for the ministry at Wesley College, Bristol and was then stationed in the Cannock Chase Circuit. My second appointment (Buckingham, Bicester & Brackley) saw me thrust into superintendency and also the roll of Prison Chaplain one day a week. Two further stations, Leighton Buzzard & Stewkley and Aylesbury enabled me to continue my prison ministry.
After 15 years of part-time work in the prison I was invited to become the full time Managing Chaplain (HMP Grendon & Springhill) becoming the first non-Anglican to become a lead chaplain. What a joy and privilege it was to work in that unique prison (the country's only Therapeutic Community Prison), difficult at times but what a delight to lead many prisoners to faith in Christ and to baptise them following an account of walk of faith. I remained for twelve years in that role until retirement. And to Nuneaton we came – what a wonderful welcome we received. Throughout my ministry my focus has been to lead people to Christ and encourage Christians to develop their faith and experience more of what Christ can do in us and for us. I thank God for the opportunity to continue this ministry even in retirement.