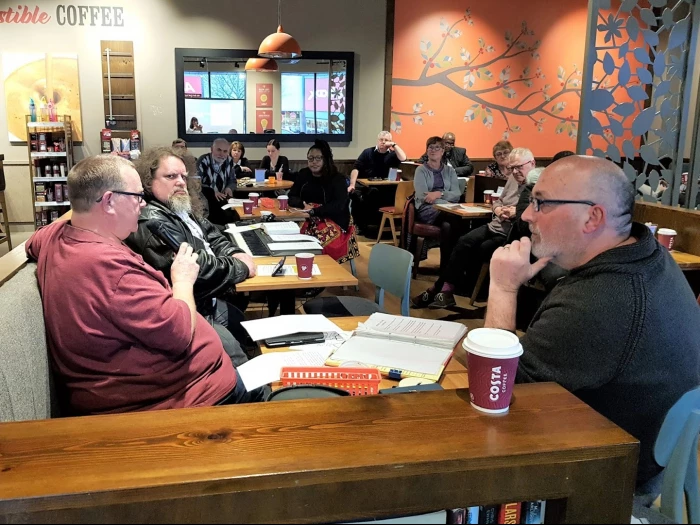 The strap line was and is "Meeting God in an Ordinary Place", but little did we know that our ordinary place would become even more ordinary than a Coffee Shop on an out of town retail park.
Like all other gatherings to worship the middle of March saw the Government shutdown put a huge hold on any meetings in person. However, as Coffee Shop Sunday had already begun to make use of Social Media to keep in touch with its followers, it wasn't surprising that they simply expanded their presence on the internet.
At first it was the posting of daily videos, filmed by Annie and Trevor on their daily walks with the dogs, that did so much to keep individuals connected to the outside world in and around the centre of Coventry – this was particularly appreciated by those who were forced to self isolate alone and had little or no contact with the world outside their own door. This was soon followed by online prayer sessions using both Facebook and Zoom that developed a strong and regular attendance on a near daily basis.
In keeping with the informal nature of Coffee Shop Sunday the team produced a series of recorded worship sessions that were posted on YouTube. The first two of these videos were produced for Palm Sunday and Easter Sunday with subsequent videos being produced on a fortnightly basis.
So it is fair to say that Coffee Shop Sunday in now meeting God in the most ordinary of places – people's own living rooms and, being in the virtual world of the internet, the living rooms are not just local to Coventry there are regular attendees from across the UK and, the USA and the Netherlands.